Meet Dr. Brenna Molato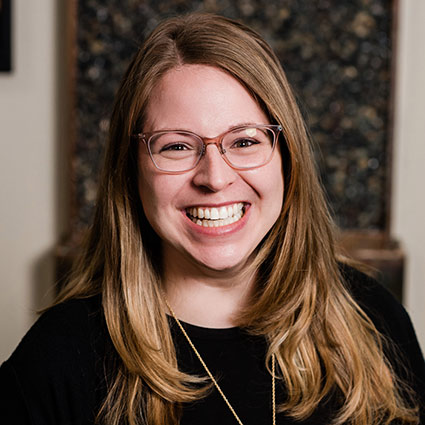 With me, patients should never feel judged. Instead, I want to create a safe place to discuss any and all health concerns." Dr. Brenna
Dr. Brenna brings a missing piece to the Aligned Health PC team that might just help you understand your very own health puzzle.
With a diverse background as a Pharmacist, Dr. Brenna works with patients taking daily medications to help uncover whether or not their prescriptions are working together in the best way. If you're experiencing unwelcome symptoms, Dr. Brenna can help identify potential causes with our Medication Review Service. She believes that patients deserve a judgement-free zone to ask questions and learn about their medications while understanding other options that could help them improve their quality of life and wellness.
At the end of the day, Dr. Brenna's main goal is to empower patients to make better health choices for themselves.
Education and Training
Dr. Brenna attended and graduated from the University of Washington with a Doctorate of Pharmacy after earning her Bachelors of Science, majoring in Biology. During her training, she had the chance to meet and work with patients of all walks of life, which helped shape how she practices today. Dr. Brenna completed 9 different clinical rotations in school, and was able to gain an incredible knowledge while being exposed to a variety of clinic settings and interdisciplinary teams. She enjoyed opportunities like working with children at a diabetes education camp, compounding custom medications in community pharmacy, and serving the unique needs of her patients. Her experience includes working with mental health organizations and chemical dependency patients, acute care, HIV clinics, cholesterol and hypertension management, and pain management among others.
Outside of the Practice
When Dr. Brenna isn't helping patients in the office, she enjoys spending time with her family and rescue dogs. She also loves to work on arts and craft projects, and is constantly starting new, creative adventures.
Learn More Today
Ready to book your medication consultation with Dr. Brenna? She can't wait to welcome you into the practice. Get started today by contacting our practice for your first appointment. We look forward to meeting you and helping you get your health back on track.

Dr. Brenna Molato | (360) 352-3333