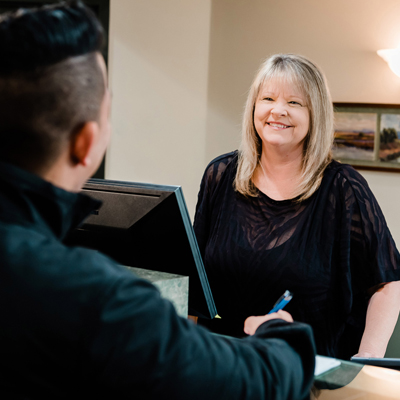 New Patients
What to Expect
Aligned Health PC welcomes you and your loved ones to our family-friendly office! Whether we're providing wellness care to our prenatal and pediatric patients, massage therapy, or family chiropractic and relief care to others, we're excited to help you on your journey to wellness.
We can help you reach your goals so you can live your most vibrant life.
NEW PATIENT PAPERWORK »

We encourage you to download our paperwork and bring it with you completed on your first visit to save time. Otherwise, please arrive around 15 minutes early to fill out paperwork. We encourage you to come dressed comfortably.
This purpose of your initial visit is to thoroughly assess your spine and nerve system to determine the state of your health and to identify the underlying cause of your health issues.  You'll sit down with Dr. Molato to talk about your health background and what brought you in to see us. He'll explain all of the procedures you'll do that day and then it's time to get started. Some parts of the examination may require a gown, which we'll provide. You can expect the following:
Examination. Includes the assessment of your spinal alignment, joint range of motion, and the condition of muscles, discs and other soft tissues.
Computerized Nerve Tests. These tests are non-invasive and comfortable. They measure how much and where spinal nerves may be affected or disturbed by misalignments.
X-rays. If needed, we have state-of-the-art, digital x-rays in-house to look more closely at the condition of your spine.
Please expect this visit to last around 40-60 minutes. The doctor will then need time to review all of the information gathered and determine the best options to address them. It is uncommon to be adjusted that first day. Depending on your insurance coverage, you will be asked to pay your co-pay or other charges after that first visit, and you will schedule your follow up appointment for your "report of findings".
When you return, you and Dr. Molato will discuss how you're doing, review your condition and go over your test results. He'll explain his recommendations for your treatment and discuss the option of wellness care if you're interested. The expected cost of care will be discussed as well as your insurance coverage. If you'd like to begin care, we can provide your first treatment on this visit. You can expect to spend around 20-30 minutes here this time.
Once we've established your care plan, your routine visits are a brief 5-10 minutes. After 12 visits, we'll do a progress examination to check your progress and adjust your treatment plan if necessary.
Chiropractic Care for Life
Many times, when our patients realize how well they feel with a healthy functioning nervous system, they want to come back to visit us.
While routine visits are not required, we encourage them so that your problem doesn't recur and you can stay healthy. Just as going to the dentist helps take care of your teeth, we're here to help you take care of your spine.
When you're ready, give us a call and let's set up a time to get started. Contact Aligned Health PC today!
CONTACT US »

New Patients | (360) 352-3333